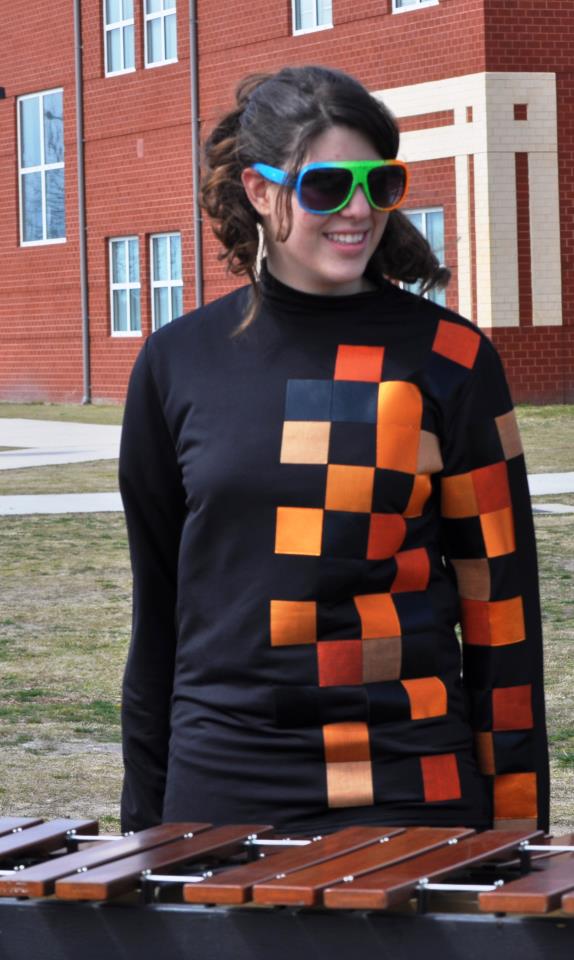 The Chantilly Music Boosters are sponsoring the Katrina Roberts Memorial Fund. Donations accepted to the Roberts fund will help the Chantilly High School Band program repair and replace equipment used by the Marching Band and Indoor Drum Line. Many of the instruments we use are as old as the students who use them.The equipment is used in seven different band courses from August to June each school year.
Katrina Roberts was a junior at Chantilly High School. She was percussion captain of the Mighty Marching Chargers, The Chantilly Symphonic Winds, and the Chantilly Indoor Drum Line. She was also one of the marimba players for the 2011 W.G.I. Scholastic A World Champions.
Katrina frequently made the band directors and percussion instructors aware of various issues with our percussion equipment. We feel it is appropriate to create a fund in Katrina's honor to help the band repair and replace the instruments in the most dire need of repair so that other students will have the appropriate equipment to perform for years to come.
The Chantilly Music Boosters are a 501(c)(3) non-profit organization.
Checks can be made payable to Chantilly Music Boosters For: Katrina Roberts Memorial Fund (in the memo line) c/o Chantilly High School 4201 Stringfellow Road, Chantilly, VA 20151.
Please feel free to pass this message to others and thank you so much for your support!