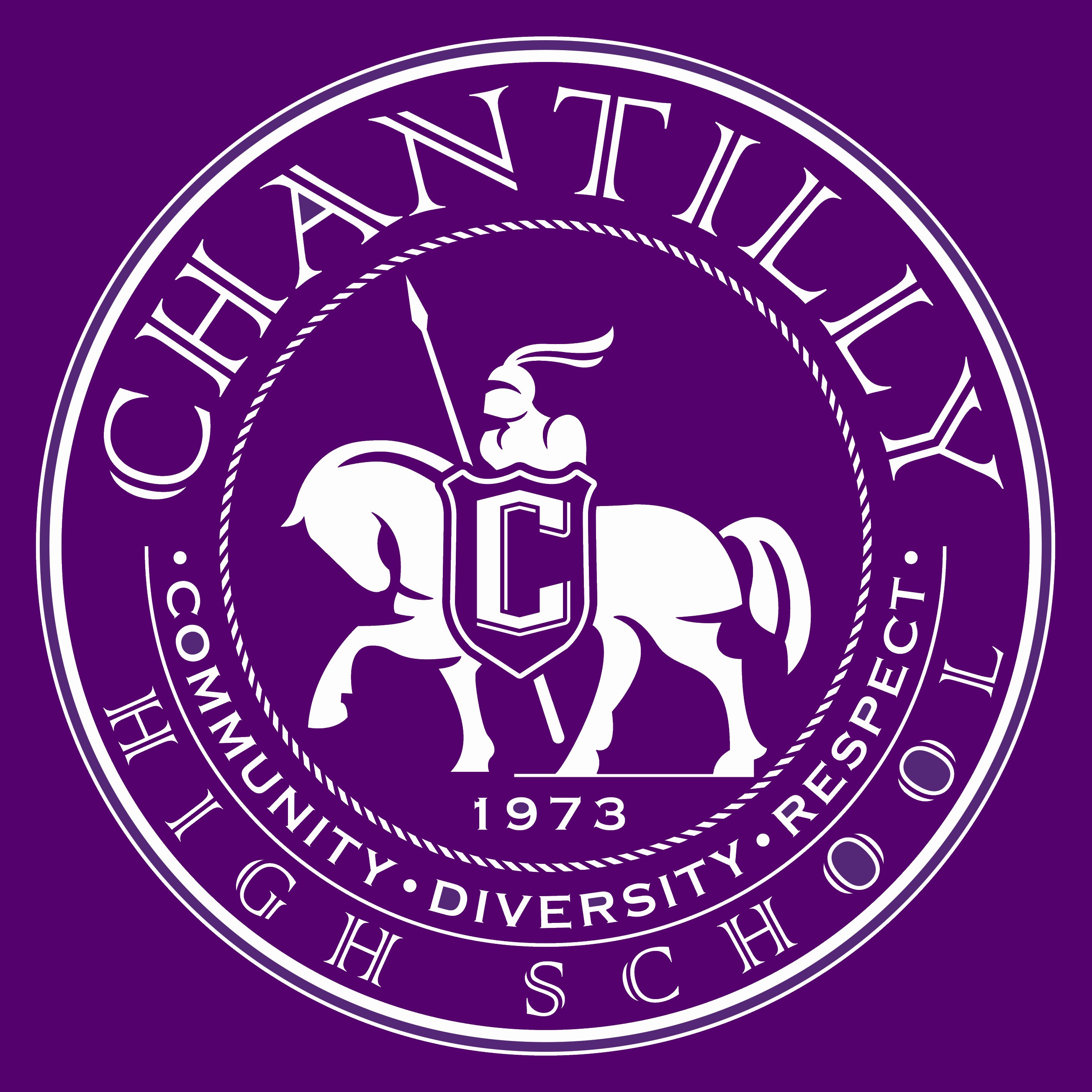 Chantilly High School offers a selection of musical programs to challenge your student throughout their high school career. These programs often serve as the basis for a career in the performing arts, and just as often, serve as "key" courses and experiences that students will recall in their future years.
Chantilly High School has over 850 students in the performing arts program. Each program provides a level of challenge that will serve to enhance each student's high school experience, as well as provide a mechanism to meet other musicians and establish lifelong friendships.
Regardless of which program you participate, you will find that it always achieves top awards and fosters a keen spirit of both competition and teamwork. CHS was selected as a "1999 Grammy Signature School" by the National Academy of Recording Arts and Sciences (NARAS).
Chantilly High School's band program has been recognized as a Virginia Honor Band sixteen times by obtaining superior ratings in both its Marching Band, Concert Band and Symphonic Winds programs during state and district assessments. In 2008, 2018, and 2023 the Chantilly Symphonic Winds was selected to perform at the Music for All National Concert Band Festival in Indianapolis, Indiana.  The Chantilly Jazz Band was selected as the Downbeat Magazine outstanding High School Jazz Ensemble in 1993 and 1995.
The Mighty Marching Chargers have earned multiple grand championships and specialty awards for outstanding performances over the years. Our Indoor Drum Line earned 1st place (PSA) at Winter Guard International World Championships in 2011 and 3rd place (PSO) in 2014.  Our Indoor Color Guard earned 1st place in Atlantic Indoor Association Championships in 2015 (SA3) and was a first time Regional Finalist at a WGI regional in 2016.
The CHS Band programs are geared to work with the students, helping them to become an integral part of the professional learning community of Chantilly High School. The goal of the band program is to meet students at a comfortable level and to challenge them to progress, both on their instrument and in their role as a leader within the various ensembles.
There are a wide variety of programs offered at CHS. Many of these band courses are offered during the school day. Others are conducted after school, yet the dedication is just as strong…and the shows are equally impressive!