There are many ways to help support the Chantilly Music Program and all of our bands. The CHS Music Boosters have many fundraising activities throughout the school year. Each fundraiser serves as an opportunity to help raise funds for the benefit of the Chantilly Music & Band program.  Successful participation in our fundraisers helps to offset the cost of the program's operations, including but not limited to sectional coaches, instrument/equipment purchasing, facility rental and transportation, and special events.
All fundraising efforts benefit the CHS Music Boosters group which supports Chantilly Band, Choral and Orchestra.
Current Fundraisers:

AmazonSmile is a website operated by Amazon with the same products, prices, and shopping features as Amazon.com.  The difference is that when you shop on AmazonSmile, the AmazonSmile Foundation will donate 0.5% of the purchase price of eligible products to the Chantilly Music Boosters.   Amazon Prime memberships are still valid when using Amazon Smile.
MMC Photo Fundraiser – Ongoing.
From the hard work in the parking lot in August, to the adventures on the road to competitions, to the bittersweet moments of senior night and the last football game in November, a cadre of photographers is documenting the MMC season. All proceeds from the sale of these photos support the band. In addition, hundreds of photo gift – prints, cards, buttons, mugs, keychains, iPhone cases – are available for purchase with all profits supporting the band.
Go to chantillyband.zenfolio.com to check it out!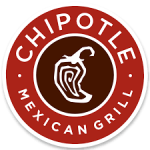 Chipotle Fundraiser – Music Boosters will periodically have dinners at nearby Chipotle restaurants where 50% of the proceeds during a specific time period will be donated to Chantilly High School Music Boosters.
Annual Fundraisers: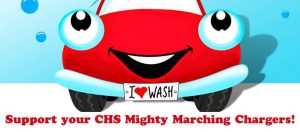 Car Wash – August, 2018
Come join us at CHS, get your car washed and support the Chantilly Music Boosters at the same time!
TAG DAY – September, 2018
Tag Day is the Music Department's largest fundraiser each year.  Students canvass neighborhoods within the Chantilly High School District in teams of two to four, riding with a parent driver. Each student team will receive a map specifying their canvas area.

Home Football Game Concessions – This is a great way to get involved with the music program and meet other parents in addition to supporting the band program.  Many hands are needed to run our concession stand during the Home Football games during the fall.  Sign up to volunteer for the concession stand in Charms!

Florida Citrus Fruit Sale – November, 2018
Music Boosters sells Florida citrus fruit every November.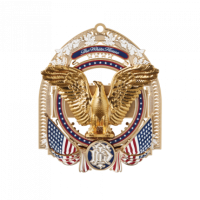 White House Christmas Ornaments – Fall, 2018  Sales begin in the fall and continue through the holiday season!  These beautiful ornaments make a great gift for friends and family!