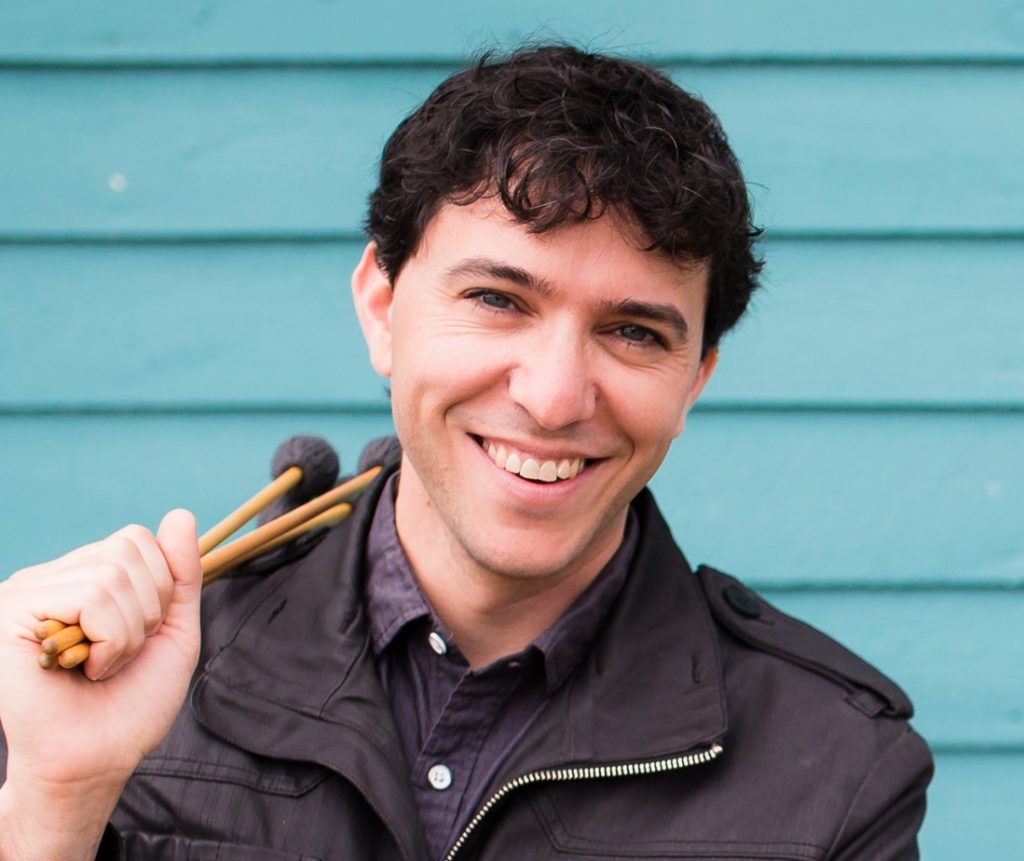 Paul Fadoul – Percussion
Paul Fadoul is currently the percussion ensemble director of Chantilly HS. He has given solo and chamber music performances across North America and Spain. As a member of Tales & Scales, he has performed in over two hundred educational shows annually, including performances with the Milwaukee, Buffalo, and Oregon Symphonies. This year, with Zara Lawler, his debut CD, Prelude Cocktail, is available on iTunes. Paul graduated from the Yale School of Music with honors and currently resides in Springfield, Virginia.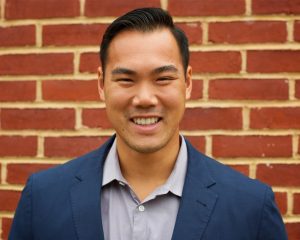 Tim Nguyen, Percussion
Tim is a native of Fairfax County, graduating from George Mason University with a degree in Government and International Politics and minors in Islamic Studies and Information Technology.  Tim first began studying music at the age of 5, and studied piano privately for 11 years.  He was first introduced to the marching arts in high school, and eventually went on to march with George Mason University's Indoor Drumline.  Over the past several years, Tim has worked with many different high schools in the area, including Chantilly (since 2010), and has had the privilege of working with some of the best, and brightest instructors and students in the area.  He is excited to be a part of the Chantilly family and is looking forward to watching the program grow.  In his spare time, Tim enjoys watching and playing tennis, hyping clean beats, and Neil Pittman.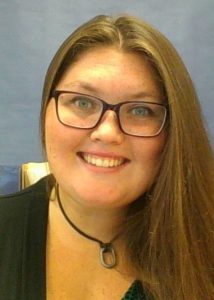 Rachael Smith, Percussion
Rachael Smith is in her fourth year of working with the Chantilly High School front ensemble. She has been involved in the marching arts for over 9 years, performing in the Chantilly HS drumline, George Mason University Indoor Drumline (2012 – 2014), and the Hawthorne Caballeros (2014 – 2015). In addition to working with front ensembles all over Northern Virginia, she was on staff with the Hawthorne Caballeros this past summer. Outside of the marching realm, Rachael is currently pursuing her B.M. in Music Education from George Mason University. During her time there she has been involved with nearly every ensemble, and was a featured soloist for the spring 2014 and 2015 percussion ensemble concerts. In the unlikely event she has spare time Rachael enjoys reading, canoeing, and drinking way too much coffee.
Coleen Bonislawski, Director of Color Guard
Coleen Bonislawski began her journey with color guard in Kennesaw, GA in 2003 and has been in love with the activity ever since. After graduating high school she performed with the Phantom Regiment Drum & Bugle Corps from 2006 to 2009. She has also been a member of the Phantom Regiment winter guard and Paramount winter guard. While marching, Coleen earned her education degree from the University of Georgia. For 7 years she taught color guard at Norcross High School in Norcross, GA where she was the director for 5 of those years. She also has been on staff with Paramount Independent World Winter Guard and the Crossmen Drum and Bugle Corps. When she is not teaching, Coleen enjoys kickboxing, running and training for her next race.
Teresa Jaworowski, Color Guard
Bio Coming….
Will Dellinger, Brass/Visual
Will Dellinger currently holds a BM in Instrumental Education from George Mason University.  Will is a native of Fairfax, VA and an alum of Chantilly HS, where he marched for 4 years.  He then marched with Carolina Crown in their 2013 and 2014 seasons.  Will has performed with the GMU Pep Band, Wind Symphony, Symphonic Band, Tuba Quartet, and Flutopia.  He has been on staff with the Chantilly Marching Band since 2012.  Will is an active private teacher in the area.  He has studied tuba with David Porter and Roger Behrend.  In his spare time, he enjoys fixing cars and guitars.
Allen Graham, Visual
Captain Allen Graham is an officer in the United States Army. He marched with the Boston Crusaders for Drum Corps International in 2007. He has served as a visual caption head at Harnett Central high School for 5 years and has been a visual tech at Cape Fear High School in 2015. He has a bachelors degree in musical performance and a masters degree in psychology.